A Certain Scientific Railgun
| | |
| --- | --- |
| | |
| Series ID | 100629 |
| English Title | A Certain Scientific Railgun |
| Romaji Title | To Aru Kagaku no Railgun |
| Furigana Title | とあるかがくのちょうでんじほう |
| Japanese Title | とある科学の超電磁砲(レールガン) |
| Japanese Studio Name | J.C Staff |
| English Studio Name | |
| Content Rating | |
| Genre Tags | science fiction, comedy, action |
| Release Date | |
| Links | Home Page JP Wiki |
| Character Popularity * | 24 |
| Watching | po01a Rinn koosha panda1991 Manaboi5 Skull_Flare10 ChaozBlitz xAccelerator |
Story & Information -
As a side-story of
A Certain Magical Index
, this focuses on
Mikoto Misaka
, an electromaster who is the third most powerful of the seven Level 5 espers in Academy City. Set before and during the events of the novels, it tells the adventures of Mikoto and her friends during that time period from their point of view.
The first 12 episodes follow the manga closely, with some changes and a few anime-original episodes and characters, while the later half of the series being a new original plot written by Kazuma Kamachi. Eight DVD compilations, each containing three episodes and a mini Toaru Majutsu no Index novel written by Kazuma Kamachi and art by Haimura Kiyotaka which features Kaori Kanzaki as the protagonist, were released since February 7, 2010. A five minute bonus episode was included with the Official Visual Book of the show released on July 24, 2010. An OVA episode was then released on October 29, 2010.
Source:Wikipedia
Anonymous

Someone edit that. Both Yuuichi Ezaki and Rika Akiba are the Protagonist of this series. I read it on the secret magazine.

07:22 pm

Anonymous

There is a game called Phantom -Phantom of Inferno-. It's a Visual Novel game.

06:56 pm
VS
Who has the coolest 6 paths of Pain?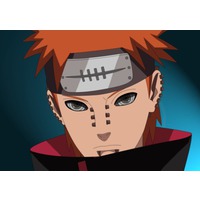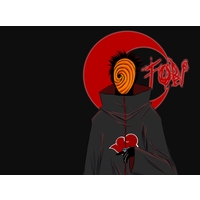 Server Time
10:59 PM, Wed May 22 2013
Image Filter
A Certain Scientific Railgun
Chatbox

Latest Forum Posts

Re:Role Play Adventure ♥
"What is you business here Malice?" aske[more ...]
Posted by Archangel89
Wed 5:49 PM

Re:Dragons of the Ancient Court
[i]Sylveona looked at Neseres blankly. "Sure,[more ...]
Posted by AniahLiepard
Tue 2:46 PM

Re:Role Play Adventure ♥
Midnight looked at the basilisk and grew tense. Ho[more ...]
Posted by AniahLiepard
Tue 2:38 PM
Site Map
Popular

160x600

Amazing Japanese Snacks at J-List