| | |
| --- | --- |
| Nickname | Koko |
| Avatar | |
| Main Award | |
| Guild Rank | |
| User ID | 11244 |
| Last Seen | 1 day(s) 3 hour(s) 29 minute(s) 49 second(s) ago |
| Score | Ranked #32 with |
| | 148827 page views! |
| Joined | Aug 4, 2012 |
| Location | Concordia, Mo, USA |
| MSN Addy | |
| Home Page | http://www.fanfiction.net/~kokoronotakara |
| Gender | Youkai |
| Age | 293 |
| Status / Mood | Oh Amaimon!!! |
| PM | |
| Lounge | Join/Create a Private Lounge |
| | | |
| --- | --- | --- |
| | ACDB "True Gamer" Award: 500Chests/1000Quiz pts. | |
| | QUIZ Game Award: 500 Points | |
| | QUIZ Game Award: 250 Points | |
| | QUIZ Game Award: 100 Points | |
| | QUIZ Game First Point | |
| | Speedy Hunter Award: 1000 Chests in a Week | |
| | QUIZ Game Award: 1000 Points | |
| | Speedy Hunter Award: 750 Chests in a Day | |
| | Speedy Hunter Award: 500 Chests in a Day | |
| | Treasure Hunter 1000 Found | |
| | Treasure Hunter 500 Found | |
| | Top Hunter of the Week | |
| | Fire cat | |
| | Treasure Hunter 250 Found | |
| | Treasure Hunter 100 Found | |
| | Treasure Hunter 50 Found | |
| | Treasure Hunter 25 Found | |
| | Treasure Hunter 10 Found | |
| | Treasure Hunter 5 Found | |
| | Treasure Hunter 1 Found | |
About me hmmmm... I have Aspergers, ADHD, Manic Bipolar, Chronic Depression.

I value intelligence greatly. I despise absolute BAKAS. I love to learn, I love romance, I love animals, I love to write and read, I love music.

I am loud and some call me obnoxious.

Yes I am very wierd and different, so if you dont like all of me then go away. I have real friends, I have no need for fake ones.

My best friends Chrissy, Hales and Parker say I am very sweet and possess a golden heart.

I can also be a very big pervert.

I am blunt, I dont lie and I dont cheat. Want to know anything else just ask.
Cards I have:
Akatsuki: Pein, Konan, Deidara, Sasori, Kakuzu, Kisame, Tobi and Zetsu...
Yu Yu Hakusho: Koto, Mukuro, Shinobu Sensui, Karasu, Shishiwakamaru, Jin (MY FAVE besides Hiei!!!), Raizen, Yomi, Atsuko Yurameshi, Suzaku and Puu...
Fruits Basket: Tohru, Yuki, Kyo, Akito, Hatori, Arisa, Hatsuharu, Ayame, Saki, Hiro, Kagura, Kisa and Ritsu...
Organization 13: Xemnas, Xigbar, Xaldin, Vexen, Lexaeus, Zexion, Saix, Axel ( 3!!!), Demyx, Marluxia and Roxas...
Ouran Host Club: Haruhi, Tamaki, Kyoya, Hikaru, Kaoru, Honey and Mori... Which is confusing cuz that is all of the members... Unless the last one is Rengae...
Axis Powers Hetalia: Yao Wang and Ludwig Beilschmidt...
otakuno1

what no other comments??? well natsume is soooooo coooool..love him

Yesterday 01:26 pm

Anonymous

I really enjoyed this anime! It was my first anime so it holds a special place in my heart. I just love the story line, it's very unique. The characters are so different but at the same time you love them all! I've rewatched this series many times and recommend it for young and old alike. But not too young, because there is some PG13 aspects.

Yesterday 06:10 pm
VS
Who Is Better For Tatsumi Oga?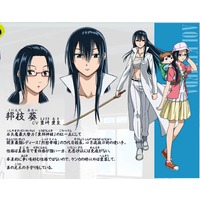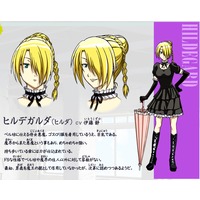 Server Time
2:07 AM, Mon May 20 2013
Image Filter
Chatbox

Latest Forum Posts

Re:Role Play Adventure ♥
[i] Krypt Stepped out of the cabin with a now numb[more ...]
Posted by Shadow_Dawn_Eclipse
Sun 10:40 PM

Re:Role Play Adventure ♥
Sky blushed as Midnight kissed him and said, &quot[more ...]
Posted by Archangel89
Sun 5:50 PM

Re:Dragons of the Ancient Court
[i]Sylveona looked at the bush blankly. She stood [more ...]
Posted by AniahLiepard
Sun 11:10 AM
Site Map
Popular

160x600

Amazing Japanese Snacks at J-List