Story & Information -
Tide-Line Blue is set after an environmental disaster later called the "Hammer of Eden" has submerged 90% of the Earth under water and taken six billion lives. The series begins fourteen years after that event with the new and remaining countries being brought together under the New United Nations. However, Gould, a renegade submarine captain wishes to use military force to create peace in the new world order, while Aoi, the secretary-general of the New UN, wishes to use diplomacy.
Anonymous

My favorite manga/anime character!!!!!!

Yesterday 11:46 pm

inCHAINS

That may be true but you're missing out on actuality when you assume and especially when you compare it with another game before actually ever giving it a chance. That said even cliche plot can be good.

Yesterday 09:14 pm
VS
Who Would Win In a Fight?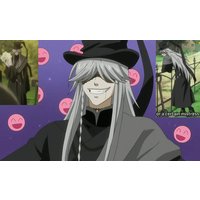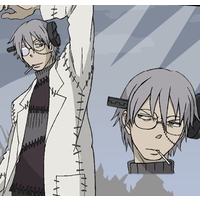 Server Time
7:53 AM, Wed May 22 2013
Image Filter
Chatbox

Latest Forum Posts

Re:Dragons of the Ancient Court
[i]Sylveona looked at Neseres blankly. "Sure,[more ...]
Posted by AniahLiepard
Tue 2:46 PM

Re:Role Play Adventure ♥
Midnight looked at the basilisk and grew tense. Ho[more ...]
Posted by AniahLiepard
Tue 2:38 PM

Re:The Furby's Hunt for old RPG Characters #2
This is [url=http://www.animecharactersdatabase.co[more ...]
Posted by AmaterasuWings
Tue 9:49 AM
Site Map
Popular

160x600

Amazing Japanese Snacks at J-List