Story & Information -
The TV anime series Shirokuma Café is based on Aloha Higa's gag comedy manga about the daily life of penguins, grizzly bears, and other animals at a café run by a polar bear.
Anonymous

I didn't know there was a deceased tag.

03:49 pm

Akikojam

If it's story-driven, relatively short and any good, I might get to it eventually, but too busy with Koihime project for now.

12:23 pm
VS
Who Is Better For Tatsumi Oga?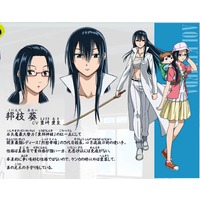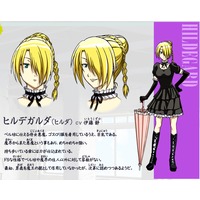 Server Time
6:22 PM, Sat May 18 2013
Image Filter
Chatbox

Latest Forum Posts

Re:Role Play Adventure ♥
"What? Of course I don't hate you Midnig[more ...]
Posted by Archangel89
Sat 12:37 PM

Re:Avvie-Making Business
can someone just make me a avi of the purple haire[more ...]
Posted by gantagunguy101
Sat 12:38 AM

Re:Avvie-Making Business
wont let me uplode the imaege
Posted by gantagunguy101
Sat 12:37 AM
Site Map
Popular

160x600

Amazing Japanese Snacks at J-List