Shin Megami Tensei: Persona 4
| | |
| --- | --- |
| | |
| Series ID | 100509 |
| English Title | Shin Megami Tensei: Persona 4 |
| Romaji Title | Perusona 4 |
| Furigana Title | ぺるそな ふぉー |
| Japanese Title | ペルソナ4 |
| Japanese Studio Name | アトラス |
| English Studio Name | Atlus |
| Content Rating | M - Mature |
| Genre Tags | rpg |
| Release Date | 2008/07/10 |
| Links | Home Page EN Wiki JP Wiki |
| Character Popularity * | 19 |
| Watching | Relew AnikatheStarchaser Gawriil |
Story & Information -
A rumour is going around school that by looking at a TV screen at 12:00 AM on a rainy night, the face of your soulmate will be revealed. But is that all? A chain of murders appears to be connected to the rumour, and you an your team of Perona users must brave the mysterious TV world before another schoolmate dies.
Protagonist
Antagonist
Main Character
Supporting
Sub Characters
Extras
otakuno1

what no other comments??? well natsume is soooooo coooool..love him

01:26 pm

Akikojam

This anime isn't bad, but it's not THAT great. Series comments are not your personal diary, Aniah, so stahp

02:31 pm
VS
Who Is Better For Tatsumi Oga?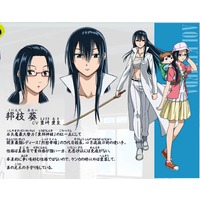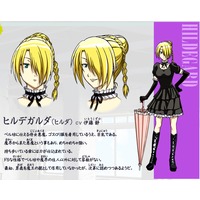 Server Time
6:24 PM, Sun May 19 2013
Image Filter
Shin Megami Tensei: Persona 4
Chatbox

Latest Forum Posts

Re:Dragons of the Ancient Court
[i]Sylveona looked at the bush blankly. She stood [more ...]
Posted by AniahLiepard
Sun 11:10 AM

Re:Role Play Adventure ♥
Midnight looked at Sky and blushed hard. "A..[more ...]
Posted by AniahLiepard
Sun 11:04 AM

Re:Role Play Adventure ♥
[i] Krypt ran his hand through his hair as he cont[more ...]
Posted by Shadow_Dawn_Eclipse
Sat 11:55 PM
Site Map
Popular

160x600

Amazing Japanese Snacks at J-List