Story & Information -
The TV anime series Shirokuma Café is based on Aloha Higa's gag comedy manga about the daily life of penguins, grizzly bears, and other animals at a café run by a polar bear.
SasaraiAyasaki

I wish Kira Yamato is the current character of the month. Did anyone happened that already?

03:58 am

Akikojam

Young an naive eroge footman who cannot recognize yandere when you see one

07:52 am
VS
Who Is Better For Tatsumi Oga?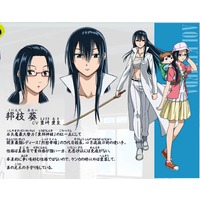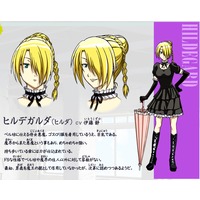 Server Time
11:15 AM, Mon May 20 2013
Image Filter
Chatbox

Latest Forum Posts

Re:Role Play Adventure ♥
[i] Krypt Stepped out of the cabin with a now numb[more ...]
Posted by Shadow_Dawn_Eclipse
Sun 10:40 PM

Re:Role Play Adventure ♥
Sky blushed as Midnight kissed him and said, &quot[more ...]
Posted by Archangel89
Sun 5:50 PM

Re:Dragons of the Ancient Court
[i]Sylveona looked at the bush blankly. She stood [more ...]
Posted by AniahLiepard
Sun 11:10 AM
Site Map
Popular

160x600

Amazing Japanese Snacks at J-List