There is another version of this character. New version:
here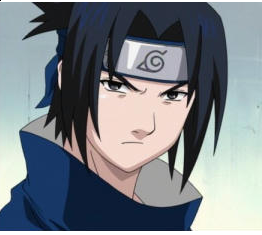 Image Details
Official Details
Eye Color
Black
Black
Hair Color
Black
Black
Hair Length
To Neck
To Neck
Apparent Age
Teen
Teen
Gender
Male
Male
Animal Ears
No
No
| Posted by | Date Added | Date Updated | View Rank | Views Today | Yesterday | Total Views |
| --- | --- | --- | --- | --- | --- | --- |
| Rei | | | | 0 | 0 | 16431 |
Additional Information
Sasuke's early childhood, as told over the course of Naruto manga volume twenty-five, was spent living in the shadow of his older brother, Itachi Uchiha. As a natural prodigy of the Uchiha clan, Itachi was the pride of their family. In an effort to win some recognition for himself, Sasuke trained diligently to win some of his parents' attention, though he was never able to surpass the milestones set in place by his brother.As the years went by only Itachi would acknowledge Sasuke's accomplishments and treat him as part of the family, filling the role of a loving older brother.[17] In time, Itachi began to distance himself from the clan and fell out of his family's confidence. Because of this, the Uchiha began to look to Sasuke as the new future for the clan, and he finally began to receive the attention he had craved.

Soon after Sasuke started to be accepted into his family, he returned home one day find the streets littered with the corpses of the Uchiha clan. Upon rushing home to alert his parents to the tragedy, Sasuke found Itachi standing over their bodies. His responsibility for the murders clear, Itachi explained that he had killed their family only to test his abilities. As Sasuke tried to flee, Itachi went on to explain that he had never loved his little brother. Claiming that Sasuke was not worth killing, Itachi encouraged him to get stronger by living a life of hate and anger towards him, with his sole purpose being to avenge the clan. Itachi left, and in the absence of a loving family Sasuke agreed to do as instructed, dedicating his life to killing Itachi.Years later, in Part II of the series, Sasuke is shown to have some doubts out about the events of that night. It is not until after Itachi's death that he learns the truth surrounding the massacre of the Uchiha: that it was all done for Sasuke's good.



Profile
Last edited by Rei
Mon, 28 Jun 2010 02:32:31 -0400
Relations
Relations
| | | | | | |
| --- | --- | --- | --- | --- | --- |
| Sasuke Uchiha | | is | teammate of (early season) | | Naruto Uzumaki |
| Sasuke Uchiha | | is | teammate of (early season) | | Sakura Haruno |
| Sasuke Uchiha | | is | student of (early season) | | Kakashi Hatake |
| Sasuke Uchiha | | is | Younger Brother of | | Itachi Uchiha |
Reverse Relations
Known Stats
| Unknown | Common | Famous |
| --- | --- | --- |
| 0 | 0 | 3 |
If you logged in, you could do the following:
Add this character to your favorites list.
Add a love heart to this character.
Add a hate heart to this character.
Upload additional images.
Edit this character's details.
Tag this character.
Add How Well Known info.
Add or update this character's profile.
Anonymous

My favorite manga/anime character!!!!!!

Yesterday 11:46 pm

inCHAINS

That may be true but you're missing out on actuality when you assume and especially when you compare it with another game before actually ever giving it a chance. That said even cliche plot can be good.

Yesterday 09:14 pm
VS
Who Would Win In a Fight?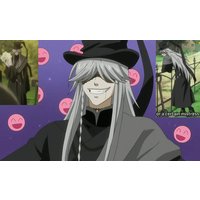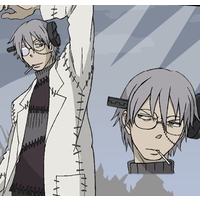 Server Time
1:20 AM, Wed May 22 2013
Image Filter
Sasuke Uchiha

Chatbox

Latest Forum Posts

Re:Dragons of the Ancient Court
[i]Sylveona looked at Neseres blankly. "Sure,[more ...]
Posted by AniahLiepard
Tue 2:46 PM

Re:Role Play Adventure ♥
Midnight looked at the basilisk and grew tense. Ho[more ...]
Posted by AniahLiepard
Tue 2:38 PM

Re:The Furby's Hunt for old RPG Characters #2
This is [url=http://www.animecharactersdatabase.co[more ...]
Posted by AmaterasuWings
Tue 9:49 AM
Site Map
Popular

160x600

Amazing Japanese Snacks at J-List